Nature's Night Triple Strength - 90 Count - Natural Orange Flavor
Regular price

$21.99

Sale price

$14.99
DESCRIPTION

Rest and relaxation never felt so good. 

The perfect blend for an optimized sleep cycle. 

Drift off with all the nutrients you need for a good night's sleep tonight and a healthy morning tomorrow. 

Melatonin

Our bodies produce melatonin naturally in order to regulate our sleep-wake cycle. In today's world of screens and constant stimulation, our natural sleep cycles are easily dysregulated. Nature's Night melatonin gives your brain the signal that it's time to rest. 

L-Theanine

Nature's chill pill. Naturally found in green tea, L-Theanine helps your body and mind relax when it's time to wind down for the evening. L-Theanine supports relaxation, anxiety-relief, and a healthy mood.

Magnesium
Magnesium is the secret ingredient to a healthy nervous system. A powerful mineral that's used in over 600 cellular reactions in the body, magnesium helps encourage rest by supporting the sleep-promoting neurotransmitter GABA.

Vitamin B6

This super-vitamin is essential for great sleep and an even better mood. Vitamin B6 plays an essential role in the production of serotonin and melatonin, two hormones that are key for a healthy sleep cycle and positive mood.

Everything you need for a good night's sleep - no fillers necessary.

Nature's Night is blended with your health in mind. Our proprietary sleep blend has no fillers, no artificial sweeteners, is drug free and GMO-free. 
INGREDIENT LIST

Melatonin, L-Theanine, Magnesium Citrate, Vitamin B6 HCL. Other Ingredients: Mannitol, Maize Starch, Silica. Contains <2% Crospovidone, Vegetable Stearate, Natural Flavors, Monk Fruit Extract.
Directions

For Adults Only
Product Benefits: Occasional Sleeplessness
Suggested Use: Take 1 tablet 20 minutes before bedtime. Allow the tablet to dissolve in the mouth. No water is necessary.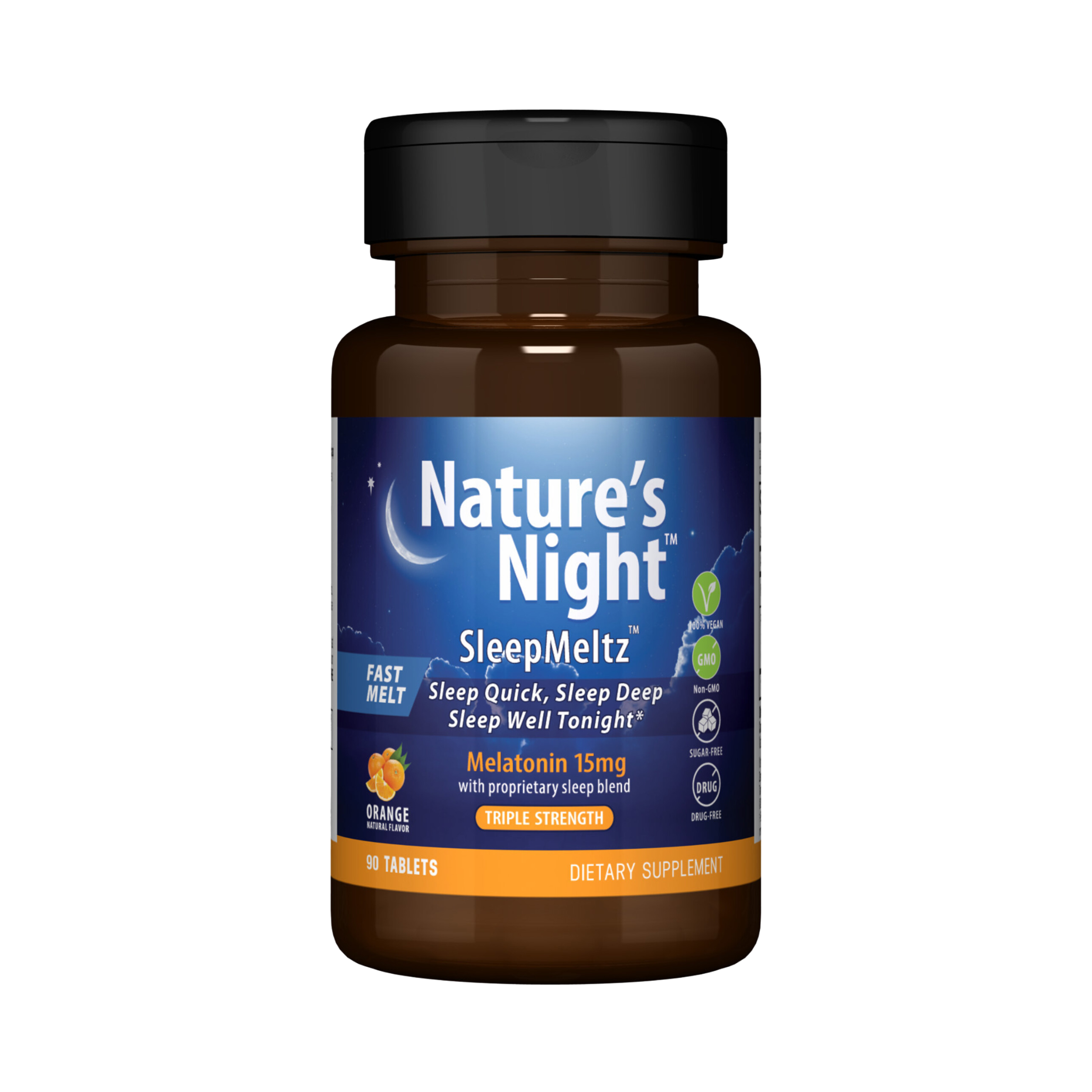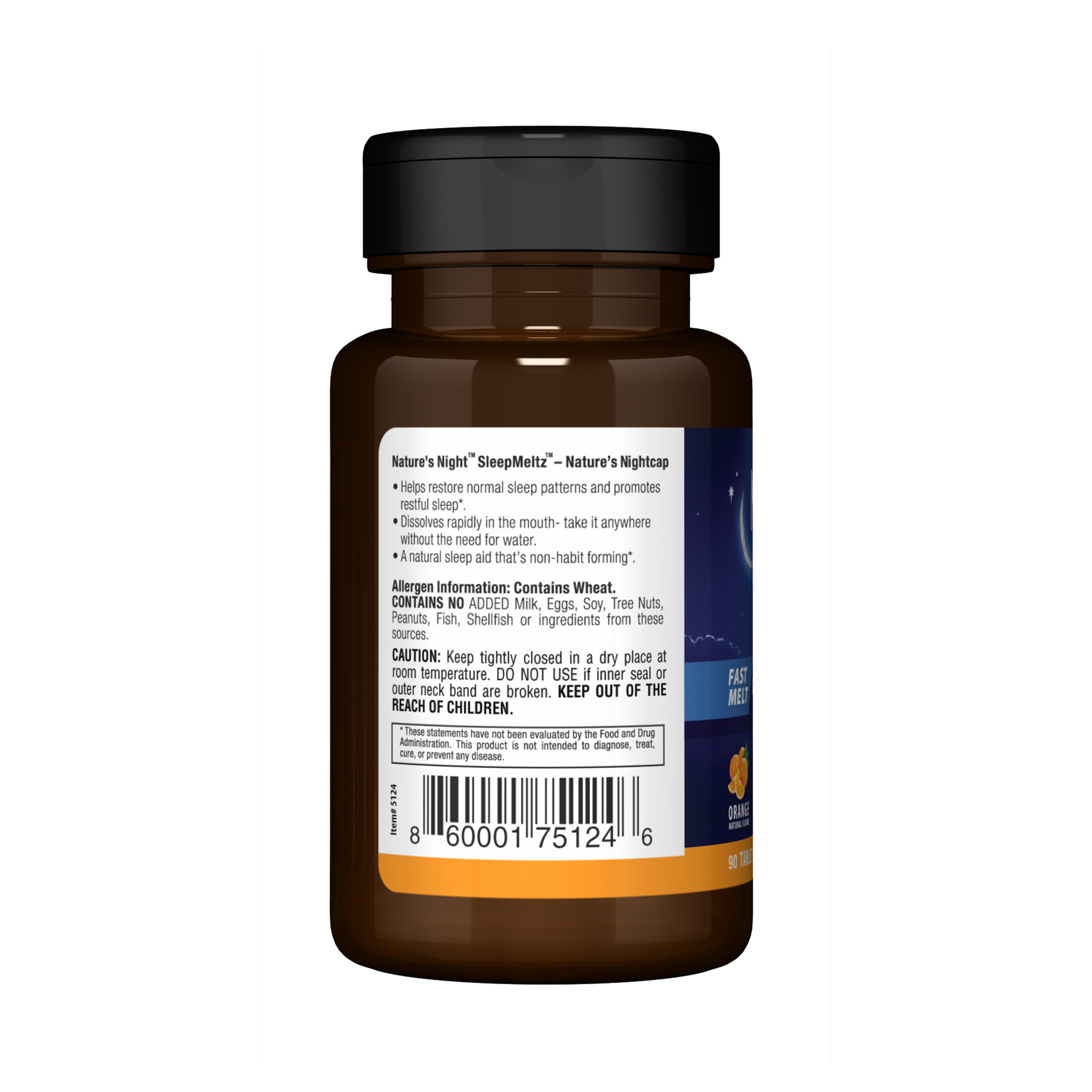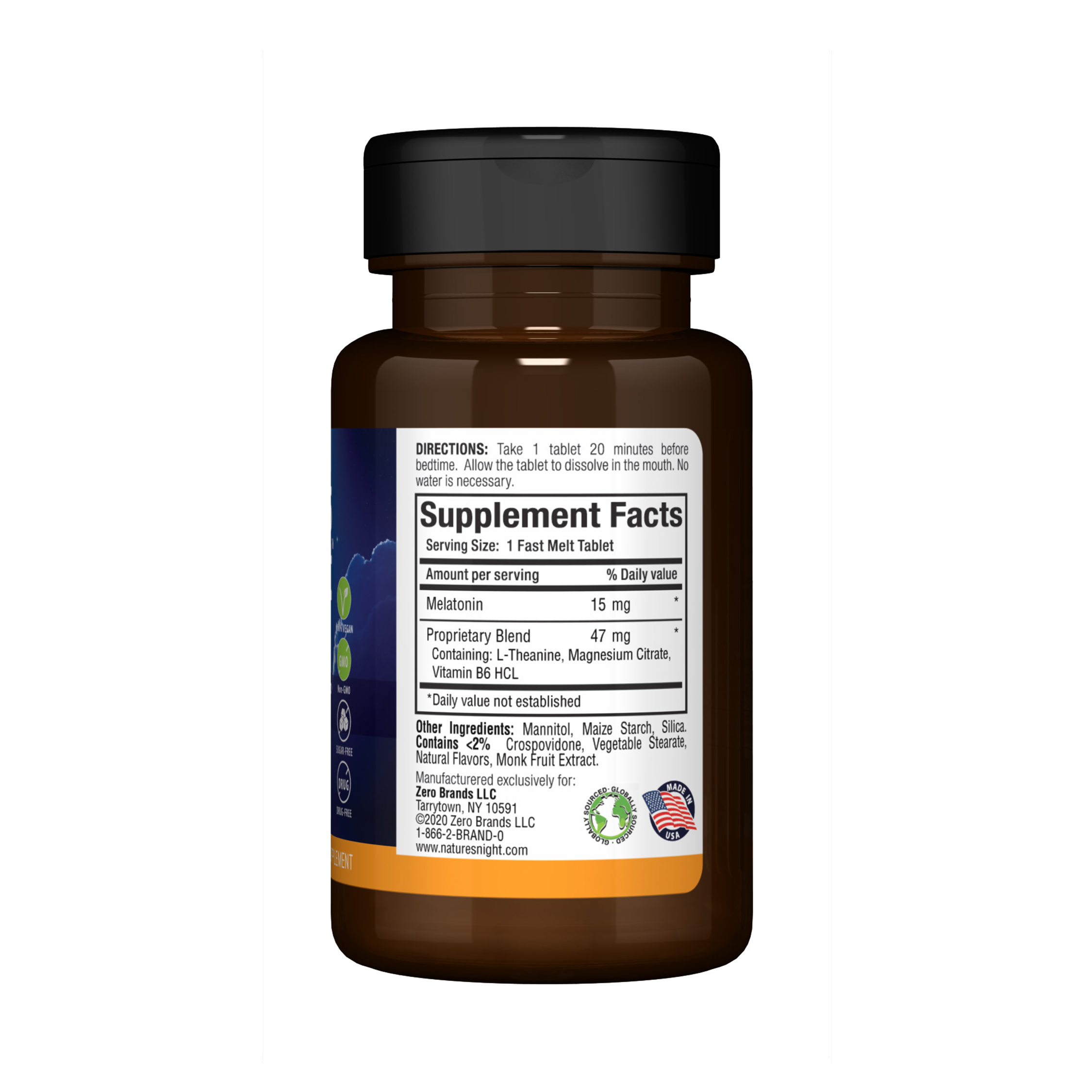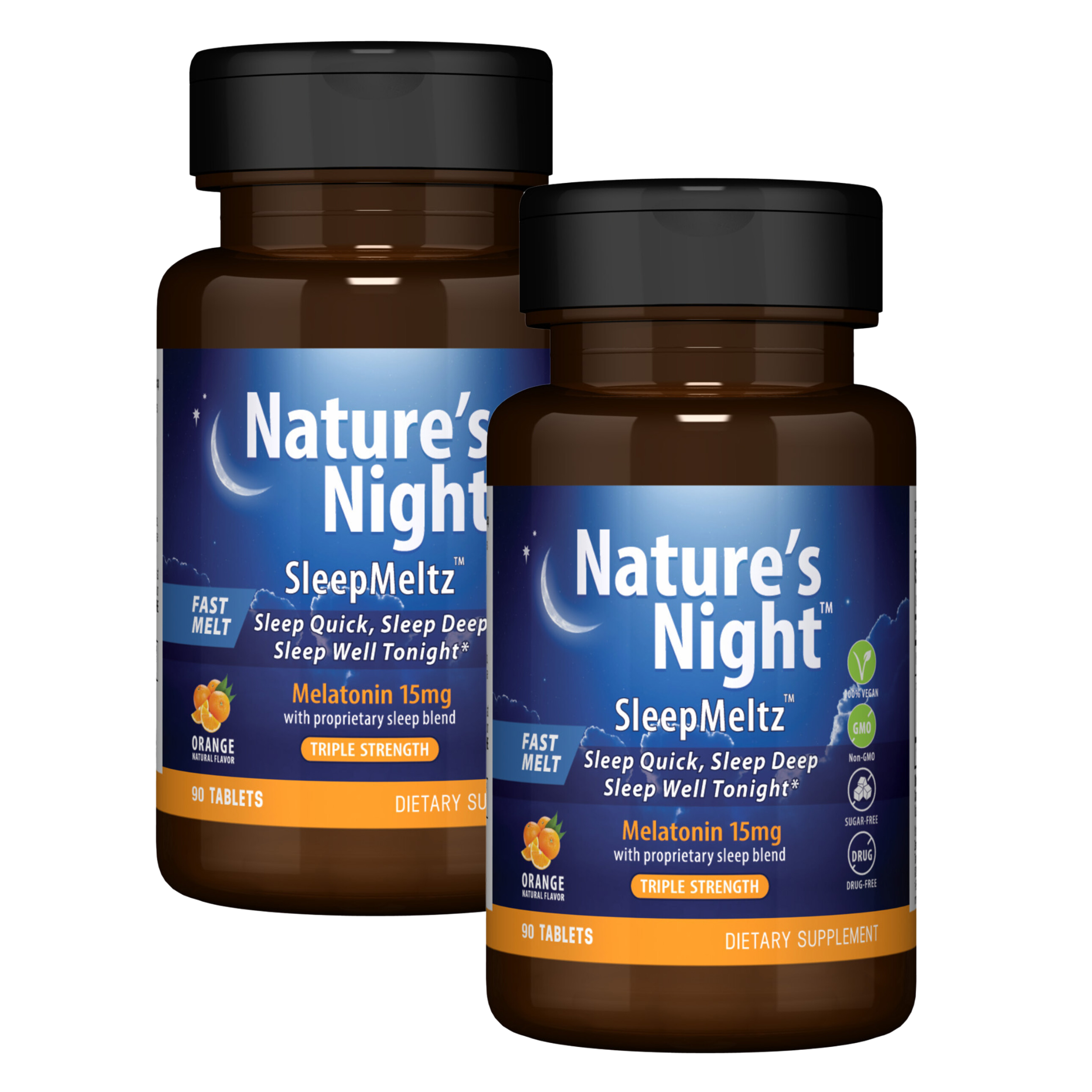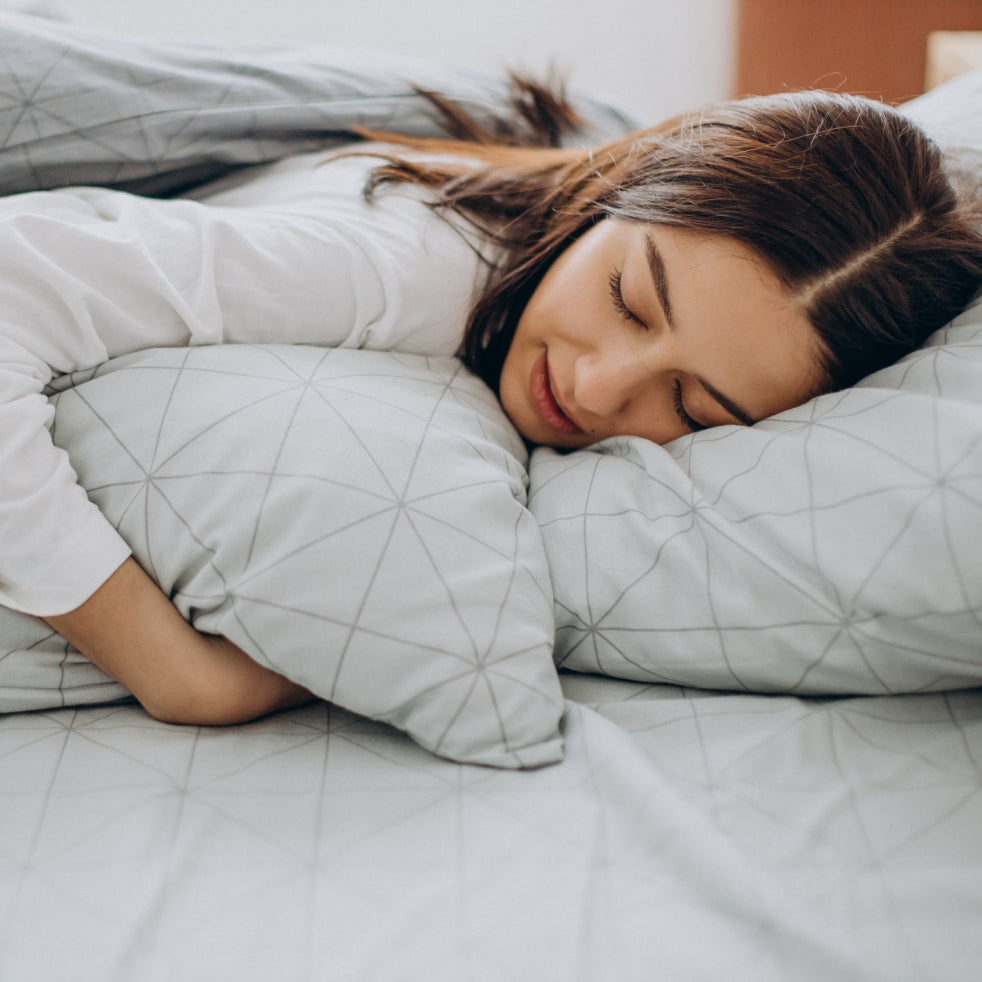 The perfect blend for an optimized sleep cycle.
Drift off with all the nutrients you need for a good night's sleep tonight and a healthy morning tomorrow.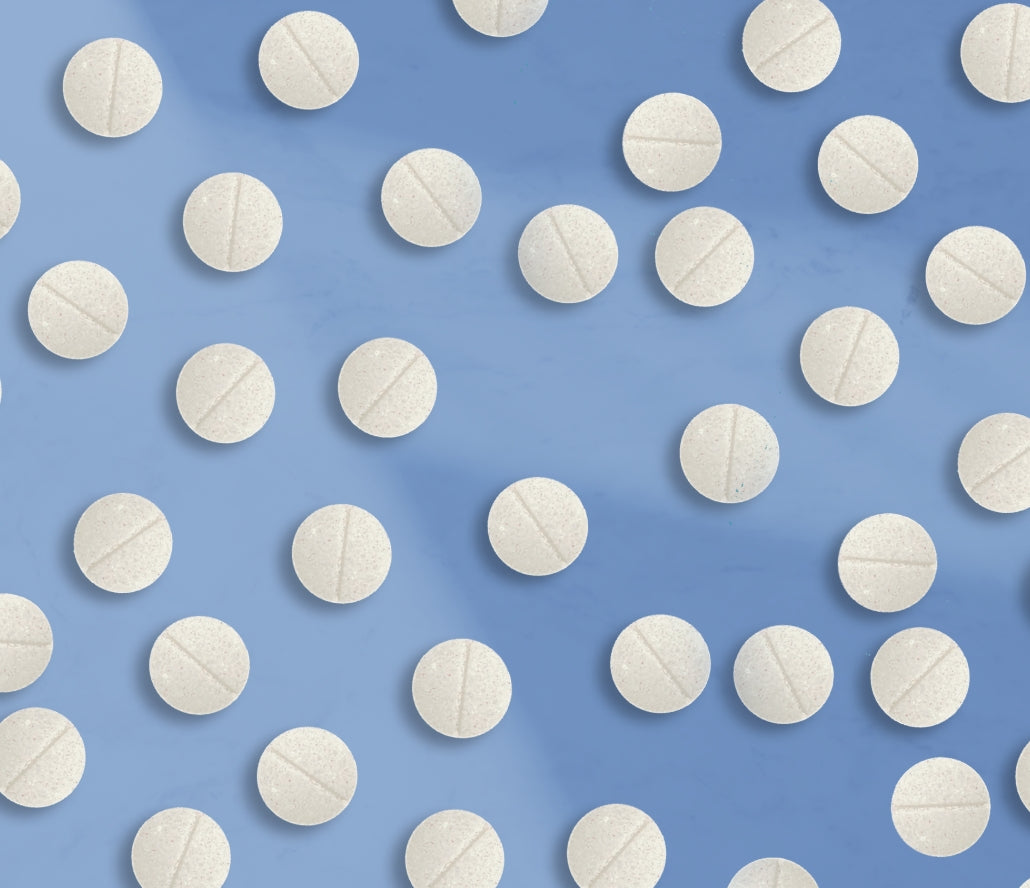 Sweet dreams, thanks to your perfect dose.
Available in 5 mg, 10mg, or 20mg.
3, 2, 1… drift off.
Nature's Perfect Night works quickly so you can sleep soundly without tossing and turning. Our EZ-Split design splits tablets easily, so you can customize your dosage for the perfect sleep.
Frequently Asked Questions
What makes Triple Strength Nature's Night so special?

This formula provides all the ingredients you need for a restful sleep tonight and a good morning tomorrow. Crafted with L-Theanine, Magnesium, and Vitamin B-6 in addition to 15mg of High-Potency Melatonin, this blend works synergistically to avoid the "Melatonin Hangover" typically associated with higher-potency Melatonin products. The tablet itself dissolves within 45 seconds, so you can drift off in no time. 
Where are your products made?

Our products are formulated, manufactured, and tested in New York, USA in our NSF & GMP-Certified facility. We're committed to innovation and transparency through every step of the process, which is why we formulate and manufacture every product ourselves. 90% of brands outsource their manufacturing process, but we're passionate about keeping everything in-house.
Where are your products tested?

We're passionate about providing supplements you can trust and results you can feel. Every batch of our products is tested in an ISO 17025 accredited independent 3rd party laboratory. We're the only sleep supplement brand to share our detailed testing results right on our website, available for you to view here.
How much Melatonin should I be taking?

If you're not sure how much melatonin to incorporate into your lifestyle, we recommend checking with your healthcare provider. Our products are available in a range of doses, from 1mg-20mg. It's best to start with the smallest dose to assess your tolerance and identify the dose that's right for you.